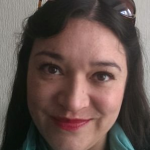 Ann Bauer MEd, BA(Hons),LRAM, LGSM, PGCE, DipSpLD.
Samantha's love of performing started at the age of four, taking part in both amateur and professional productions and she went on to study Acting, Directing and Textual Analysis as part of her Drama degree, graduating from the University of Wales, Aberystwyth.
Samantha is a passionate supporter of the festival movement and is proud to be part of a movement that gives entrants the chance to showcase their work in an encouraging environment and enables them to take their work to the next level! Samantha has taught Speech & Drama for many years and was principal of her own Drama Studio in Haverhill, Suffolk for over 10 years and directed numerous productions.

read more about our adjudicators ..
dance countdown
(or until the maximum of 1200 entries has been received)
music countdown
(or until the maximum number of entries has been received)
drama countdown
(or until the maximum number of entries has been received)