ADJUDICATION
Adjudicators are all registered with the Federation and are recruited from outside of our catchment.
The Festival is competitive, and the adjudicator's decision is final, with regard to marks, grading, and trophies and awards. Adjudicators will comment on the general standard of performance and marks will be given within one of the following grades:
Outstanding or 90+   An exceptional performance, technically and artistically.
Distinction or 87 – 89   An excellent performance, technically and artistically.
Commended or 84 – 86   A convincing performance, technically and artistically.
Merit or 81 – 83   A capable performance showing some artistic appreciation and/or technical ability.
Moderate or 78 – 80   A performance showing development of technique and/or communication.
Fair or 75 – 77   A performance limited in its communication.
Every entrant will be given written individual comments and a certificate showing the marks and grade achieved. These will be presented at the end of each Class.
Provided by the British and International Federation of Festivals for Music, Dance and Speech – August 2014
Meet our Guest Adjudicators
2022 Drama Adjudicator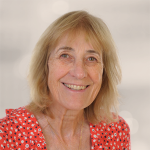 Ann Bauer
Currently Ann combines her teaching with specialist teaching, research and writing in SEN. Ann is continuing to teach online and is able to offer online /virtual adjudications. In her spare time Ann still attends ballet and tap classes, a lifelong passion, enjoys theatre going, advocacy in SEN, and precious time with her family and long distance back packing treks.
MEd, BA(Hons),LRAM, LGSM, PGCE, DipSpLD.
Ann has spent most of her working life in education teaching in both primary and secondary schools, theatres, university and therapy teams, as well as examining drama and theatre studies. Ann ran her own drama school to for many years. Ann is an adjudicator member of the British and International Federation of Festivals. Ann trained to teach under John Hodgson at Bretton Hall, his major influence was the importance of improvisation. Ann continues to be
an enthusiastic teacher of improvisation for developing all performance skills. She believes strongly in the inclusive power of drama, that it offers in confidence building team work, and the discipline of controlling the body, voice – and nerves. Combining her love of the written word, her first degree was in English; she counts herself lucky to spend her life talking about what she loves.
2021 Drama Adjudicator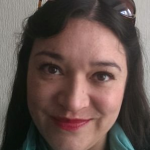 Samantha Tucker
Samantha is currently a Speech & Drama teacher at St Faiths School, Cambridge and is an adjudicator member of the British and International Federation of Festivals. Samantha has recently been appointed as a council member for the Society of Teachers of Speech and Drama.
BA (Drama), MSTSD
Samantha's love of performing started at the age of four, taking part in both amateur and professional productions and she went on to study Acting, Directing and Textual Analysis as part of her Drama degree, graduating from the University of  Wales, Aberystwyth.
Samantha is a passionate supporter of the festival movement and is proud to be part of a movement that gives entrants the chance to showcase their work in an encouraging environment and enables them to take their work to the next level! Samantha has taught Speech & Drama for many years and was principal of her own Drama Studio in Haverhill, Suffolk for over 10 years and directed numerous productions.
2020 Drama Adjudicator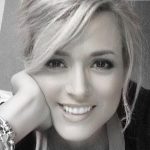 Rebecca Vines
Rebecca is an an adjudicator for the British and International Federation of Festivals, an examiner for the London Academy of Music and Dramatic Art (LAMDA), and a GCSE and A level specialist..
MA, BA, FRSA, FVCM, LLAM, LALAM,
ALAM, ATCL, ANEA, GSMD, Cert. GSMD, MSTSD (Adj.)
Rebecca trained as a journalist at Cardiff University, during which time she wrote a weekly column for The Guardian newspaper before moving to London to study with The Actors' Company. Appointed Head of Speech & Drama at an Independent School in Cheltenham in 2003, her pupils have been offered training places at all the major UK acting schools – working for the BBC, Channel 4, RSC and the film production company – Working Title. She is the Founder of Close Up Theatre, which has won the elite Sell-Out Status for nine years at the Edinburgh Fringe Festival, and Artistic Director for No Prophet Theatre.
2021 Music Adjudicator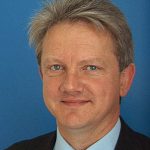 Malcolm Green
Malcolm is an adjudicator member of the British and International Federation of Festivals and adjudicates throughout the country.
GRSM, LRAM, ARCM, Dip RAM, PGC(A)
Malcolm Green was educated at the Royal Academy of Music, where he obtained a First Class Degree and the prize for the best student on the course, together with the award of the Recital Diploma on clarinet, the Academy's highest performance award. He has played in the English National Opera and Ulster orchestras and given recitals in the Purcell Room and at the Harrogate International Festival, in addition to performing at many music clubs. Many of his former pupils play professionally, whilst former pupils who have gone into other fields include the former England cricket captain Alastair Cook and the "Pub Landlord" Al Murray!
Malcolm left his post as Head of Woodwind, Brass and Percussion at Bedford School last year in order to devote more time to performing and adjudicating. He is a former Chairman of the Bedfordshire Orchestral Society and is currently Vice President of the Bedfordshire Music Festival. He has been the principal clarinet in the Bedford Sinfonia for over twenty years and has performed both the Finzi and Copland Concertos with the orchestra. His hobbies are walking, in which he has climbed Mount Kilimanjaro and been to Everest base camp, and cycling, in which he has won the Mersey Roads 24 hour event, covering 460 miles. He is an adjudicator member of the British and International Federation of Festivals and adjudicates throughout the country. He is looking forward to his first visit to Scunthorpe and wishes all performers well.
GRSM, LRAM, ARCM, Dip RAM, PGC(A)
2020 Dance Adjudicator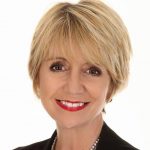 MISS CARRIE ELLIS
 Carrie is an International Federation Adjudicator and all England Adjudicator and she has her Cert Ed.
LISTD FBBO FBTDA PGCA
Carrie was initially trained by her mother, Noeleen Balshaw, at the Carlotta School before she went on to finish her training at Arts Educational School London. She has performed in London's West End, national UK tours, repertory theatre, television, radio, concerts and workshops.
Favourite roles include: Velma Kelly, 'Chicago', Maxine, 'Stepping Out', Golde, 'Fiddler on the Roof', Peaches/Baby Jane, 'Jerry Springer the Opera', Carlotta, 'Phantom of the Opera', Jellylorum and Grizabella, 'Cats', Lady Jacqueline, 'Me and My Girl', Lesley Pynchon, 'The Fix', Lianne Dexhlemans, 'Gigi', Mavis, 'Stepping Out', Mrs Molloy, 'The Matchmaker', Ida, 'Honk' , Consuela, 'West Side Story', to name but a few, as well as numerous pantomimes and concerts!
TV works include 'Cutting It', 'Highly Sprung', 'Tonight at 8.30', "Coronation Street" and 'Jerry Springer the Opera'
On radio, lead roles in 'Chorus Line', 'Follies', 'Sweet Charity' and 'Take it up the Octave'.
Carrie has had a very successful career in all aspects of theatre over 37 years and when not found treading the boards she teaches Festival work, masterclasses, audition technique and choreographs and directs shows in various colleges all over the country. Carrie teaches drama and performing arts at Liverpool Theatre School, Phil Winston's Theatre Works and Moorland private school.
LISTD FBBO FBTDA PGCA
2019 Music Adjudicator


Marilynne Davis bacde Gen
As a conductor, Marilynne has trained and conducted orchestras and choirs on a regular basis, some of whom have performed on BBC and ITV. As an adjudicator member of the British and International Federation of Festivals she is well established and has adjudicated nationally and internationally.
From her early experiences of performing in Welsh Eisteddfodau Marilynne has developed a lifelong passion and enthusiasm for all aspects of performance. Having studied piano, voice and cello at the Royal Welsh College of Music and Drama she took a Masters Degree in Education and became Head of the School of performance at York St John University. Currently she is Deputy Music Director of the 140+ Harrogate Choral Society, director of the Harrogate Polyphonic Choir and of a small vocal ensemble "Beati".
Her outreach work on behalf of festivals has included encouraging and supporting Primary School Teachers to be active and confident in school music and to participate in local festivals. Many of these projects have resulted in an increase in entries at Festivals and provided the opportunities for participation in large scale performances.
In October 2011 she was honoured to be made one of the first Adjudicator Fellows of the Federation.
The promotion of the arts particularly Music has been a lifelong interest and she was Chairman of the Yorkshire Region of the National Federation of Music Societies for many years. She served on the committee of a number of councils and until recently she was on the Council of the Association of British Choral Directors and Chairman of the Yorkshire Regional Committee. Voice 
 2019 Speech & Drama Adjudicator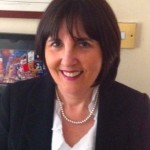 MAEVE O'DONOGHUE
Maeve trained in Dublin with the Olivian Players, the Brendan Smith Theatre Academy and the Leinster School of Music and Drama, and has a teaching Licentiate from the Leinster School and a performer's licentiate from the Guildhall School of Music and Drama, London.

She has her my own drama school, VoiceWorks, in Dublin, where students range in age from 6 years to adults and she prepares them for speech, drama, communication and public speaking examinations from very junior to licentiate and for public performances. CBDA.

2019 Dance Adjudicator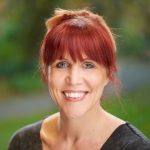 Deborah Kate Norris
 Deborah is a committee member for the Society of Dance Research and a board member and adjudicator for the British and International Federation of Festivals, and All England Dance.
A graduate of Elmhurst Ballet School, Deborah continued her training at the University College of Ripon and York St John, and completed her MA in Dance Studies at De Montfort University. She then gained a scholarship to study at the Jose Limon Institute of Contemporary Dance, in New York. She has worked internationally as a dancer, teacher and choreographer in both Musical Theatre and Contemporary Dance contexts. Deborah is a Lecturer in Dance at Edge Hill University specialising in teaching Limon-Based Technique and Ballet for Contemporary dancers. Deborah is a PhD candidate at the Royal Conservatoire of Scotland, Glasgow, and is exploring narratives in contemporary ballet. Deborah is a committee member for the Society of Dance Research and a board member and adjudicator for the British and International Federation of Festivals, and All England Dance. BC,M,J,CO,T,S+D,MT,N,G,CD
2018 Dance Adjudicator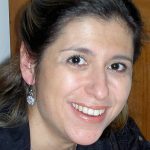 Jasmin Taylor-Hazzard
Yasmin trained at the Royal Ballet School (TTC) graduating with a special prize from Dame Ninette de Valois in 1991.
Dip. RBS TTC, ARAD, AISTD, Graduate Ballet Rambert,
Dip. Benesh Institute of Choreology.
Following graduation Yasmin studied with Ballet Rambert.
She worked with the National Youth Ballet as an assistant choreographer in their production of the Dolls House at Sadlers Wells Theatre. She then went on to dance with the Dutch National Ballet in their tour of Romeo and Juliet. Yasmin is the principal of a successful dance school in Hampshire and many of her ex-pupils are currently pursuing professional careers in dance. Yasmin also runs Classical Greek Dance workshops and choreographic competitions in the Hampshire area. She is a British Federation Adjudicator and is on the panel of the All England Dance Competition.
 2017 Music Adjudicator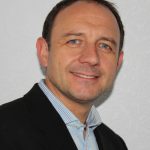 Steven Roberts
Steven is Conductor and Music Director of Altrincham Choral Society, Chesterfield Philharmonic Choir, Honley Male Voice Choir and Sing & Discover.  He is a mentor for Music for Youth and a member of ABCD.

He has previously held the post of Head of Performing Arts and Music at Barnsley College. He is in demand as a choral and vocal specialist, but also studied piano and brass. He has a wide knowledge of musical theatre, but also conducts orchestras, symphonic wind bands, brass bands and in a variety of settings. Steven is an adjudicator for The British and International Federation of Festivals, currently serving as the Federation's Chairman, and is a member of The Lords Taverners. Choral aMTbgc Gen

2016 Music Adjudicator

Caroline Clemmow   cjdfb
Caroline has a rich and varied musical background. As a violinist she led the Kent Youth Orchestra and was subsequently awarded a piano scholarship to the Royal Academy of Music where she won many prizes.

While performing concertos and solo recitals, Caroline derives particular pleasure from the field of chamber music, covering an extremely wide repertoire. She has participated in many London concerts, given numerous broadcasts and played in major festivals. An important part of her work is the celebrated piano duo with Anthony Goldstone; they are critically acclaimed for their pioneering broadcasts and CDs, building an international following. Caroline is also an adjudicator for The British and International Federation of Festivals. Piano cjdfb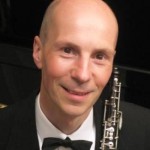 Philip Dewhurst  facge
Philip read music at the University of Newcastle-upon-Tyne under Professor Denis Matthews where he specialised in performance on the oboe. He completed a Post Graduate Certificate of Education and went into teaching.

Philip gives occasional recitals and enjoys orchestral and chamber music playing on a freelance basis when his teaching commitments permit. He also has a passion for choral music and has conducted and directed choirs and choral societies throughout his career. As well as adjudicating around the country for The British and International Federation of Festivals, Philip is an examiner for Trinity Guildhall and an experienced GCSE and A level moderator. He is Director of Music at Cheadle Hulme School, Cheshire. Oboe facge

The Committee are pleased to welcome Caroline and Philip to Scunthorpe Festival and look forward to spending week with them.

 2016 Dance Adjudicator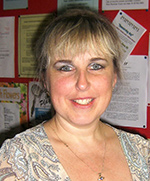 Tanya Allen
Miss Allen is Vice-President of the Tilehurst Eisteddod Dance Festival, a festival which she ran for nine years. She is a registered teacher of both the RAD and ISTD.
Miss Allen trained in the Reading area until the age of 17 and then attended the College of the Royal Academy of Dance in London. Upon graduation she was elected a Licentiate (LRAD) and has since completed her Licentiate, Licentiate Diplomas with Distinction, PCG(A) in adjudication, Fellowship of the ISTD and is a graded RAD examiner. She then went on to perform in several TV shows, stage productions and Summer seasons. She was also cast as a ballet dancer in various Operas. Having taken a special interest in National Folk Dance, Miss Allen travelled the world studying the national dances from many countries and was awarded the Haxell Cup by the ISTD National committee for all her work and support of the National Faculty over the years.
Miss Allen is also now a freelance choreographer and has choreographed many stage performances for the Theatre. Her most recent Choreography was for a touring production of Aida for The International Opera and Ballet company.
Miss Allen also runs a large school with over six hundred pupils and six branches, where she and her other members of staff teach all aspects of dance and theatrical training in all genres of dance from the Grade work through to Advanced 2 level.
Many of Miss Allen's students have gone on to full-time training at well-known dance colleges across the country. Some have then progressed on to teach and others moving on into the theatre or dance profession. Apart from all her teaching and examining,
 2017 Drama Adjudicator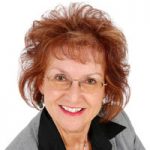 Priscilla Morris
Priscilla was a member of the National Youth Theatre appearing in "Zigger Zagger" and "Fuzz". She then trained at the Guildhall School of Music & Drama in London and holds equity membership.
In 1972 she founded her own drama school in the midlands which she handed over to her daughter in 2013 although she continues to teach youngsters and adults at her home studio.
Priscilla joined the LAMDA board of examiners in 1986 and has examined throughout the UK, Spain, Singapore, USA, Malta, Sri Lanka & Dubai. She has been an adjudicator in Speech & Drama for the British and International Federation of Festivals since 1991 and has adjudicated in Bermuda, Sri Lanka and Hong Kong (8 times).
Since 1998 she has been Voice Advisor to the Amateur Swimming Association, for whom she delivers Voice Protection courses for swimming coaches nationwide and she is also a registered Tutor for the Voicecare Network and a published author on Shakespeare. Priscilla has directed and acted in over 40 plays, musicals and pantomimes during her performing life.
Now, she spends most of her time in the business sector with her company, Loud & Clear voice coaching. As a professional speaker she appears at conferences and seminars nationwide and enjoys entertaining audiences on P&O and Cunard cruise ships. BDCA www.loudandclearuk.com
 2018 Drama Adjudicator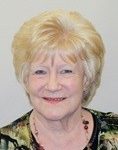 Hilary Clulow

Hilary trained at the Guildhall School of Music and Drama, winning two major awards – one for Public Speaking and one for Direction.

Since then she has enjoyed a wide and varied career in the fields of Education and Professional Theatre, including ten years as Director of Theatre-in-Education at the Palace Theatre, Watford. Her extensive work as an examiner has taken her to many places including Canada, Sri Lanka and Hong Kong. In 1984 she was honoured to be made a Fellow of the Guildhall School of Music and Drama in recognition of her services to Speech and Drama education. Hilary is also an Adjudicator member of The British and International Federation of Festivals. DCBA

 2018 Music Adjudicator
Roy Robinson

Roy studied at the Royal College of Music as a joint first study viola player and pianist with Frederick Riddle and Angus Morrison. As well as gaining 5 performing and teaching diplomas, mostly ARCM and LRAM, on his two main instruments and the violin, he won the Leslie Alexander Viola Competition, the highest award available at the RCM. He was subsequently awarded an MA in Music Education.

Roy has spent most of his career combining teaching, performing, examining and adjudicating. After working at St Swithun's School and Cheltenham College, he was Director of Music at Castle Court for many years. He has taught academic music to A Level and his main instruments to diploma level. He has a passion for arranging and composing and has had many of his works performed (some have also been published). He particularly enjoys working with choirs of all ages and he has coached numerous orchestral courses for children.

He has performed in orchestras and ensembles, and as an accompanist and recitalist, most recently in a piano duet partnership. He is a busy ABRSM grade, diploma and jazz examiner and has worked extensively overseas, including tours to Malaysia, Hong Kong, Qatar, Jordan, South Africa, Namibia, USA and Germany (the latter examining in German!). He has also presented a number of teacher workshops at home and abroad.

After a recent period of completely freelance activity, Roy has returned to school life, this time as a Director of Music at Alton Convent. He is an adjudicator member of the British Federation of Music Festivals and in demand at some of the country's largest Music Festivals.

Away from music, Roy's interests include playing tennis and being actively involved in the classic car scene in his old Morris camper!  Viola / Piano dcbfg Gen

 2018 Music Adjudicator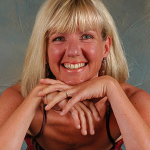 Kathryn Page

Kathryn has given over 20 recitals at the South Bank and Wigmore Hall, both as a soloist and chamber music pianist. She has toured Norway, Italy, Ireland and Australia, where she gave seven recitals at the Sydney Festival and broadcast for ABC. At home Kathryn has performed at many of the leading music festivals and has given numerous live broadcasts for BBC Radio 3 from Broadcasting House, St. George's, Bristol and St. David's Hall, Cardiff.

Kathryns interest in contemporary music has led to many world premieres including works by Gary Carpenter, Alisdair Nicholson and Django Bates. She has worked with many established artists including David Campbell, Joanna MacGregor and Sting! TV work has ranged from a live recital from Paris on CNN, an appearance on the Korean broadcasting network, several performances on Irish TV and a much treasured Blue Peter badge. In 1991 she recorded the complete set of six Mozart-Grieg duo sonatas for BBC Radio Three. In recent years Kathryn has worked prolifically as a popular and busy adjudicator for the British Federation of Festivals, ABRSM examiner and administrator for EPTA UK, the Chetham's International Summer School for Pianists and the Manchester International Concerto Competition.  She recorded Bartok's Sonata for 2 Pianos, Stravinsky's 'Rite of Spring' and Camilleri's Concerto for 2 Pianos and Percussion with Murray McLachlan, and gave an acclaimed performance in 2013 of Messiaen's 'Quartet for the End of Time' at Chetham's. Piano cdfgb