Betty Yager Residential Speech & Drama Summer School 2022
Unfortunately due to circumstances beyond our control we are unable to hold this years Summer School
We hope to have the venue in 2023 during the first week in August when we will celebrate 21 years of the Betty Yager Speech and Drama Summer School.
Students 11 - 18 years
Venue
- Grosseteste University Lincoln
Dates
-August 2023 (Exact dates to be confirmed)
Bishop Grossesteste, Lincoln
stands in spacious grounds. Our accommodation is in the student halls of residence.
The cost of the Residential Summer School is usually around £450 this includes accommodation, tuition and meals.
The Festival is pleased to receive outside sponsorship from local businesses and societies which enables us to subsidise the cost of the School.
Each student is asked to bring with them an audition piece which they enjoy performing. This can be prose, poetry, solo dramatic or humorous verse. They may also like to sing or dance. This year's school will include all three elements of the arts.
There is also free time in the evenings.
A performance is given at the end of the week in The Venue for parents, sponsors and invited guests.
Deborah L Cunningham BA (Hons) LAM Acting (Hons) Speech (Dist)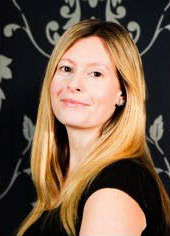 Debbie is a Speech and Drama teacher based in Leicestershire. She trained at the Hinckley Speech 8, Drama Studio where she completed her LAMDA examinations before continuing her studies at The University of Manchester.
She returned to Leicestershire 12 Years ago where she has been introducing children aged 3 - 18 to all aspects of oral communication ever since. Her work includes Speech and Drama classes, drama workshops and private LAMDA exam tuition up to Gold Medal. She has run workshops at King Henry VIII Junior School, Coventry and delivers private tuition at the Dixie Grammar School, Market Bosworth; as well as numerous summer schools & master classes.
Debbie is looking forward to another fantastic year in Lincoln.  
Louise Clarke Vocal Coach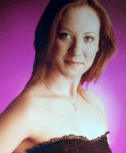 Louise trained at the Royal College of Music in London and continued with teaching qualifications at the University of Cambridge.
Since then she has divided her time between working as a professional performer, private and class music tutor and conducting a variety of ensembles.
Louise's extensive performances include many opera and music theatre roles, as well as orchestral playing in the UK and touring abroad. She sings for the BBC. for recordings and has worked with many notable performers.
Louise has taught in schools, colleges and universities coaching and conducting ensembles. She is also registered as a GCSE music Examiner.
Louise has recently taken up the position of Music Theatre tutor at The Drama Academy Hinckley and is very excited about the time she will spend in Lincoln.
    Download the application form - click
here
 (in PDF format)